Compliance
Dincel Construction remains at the forefront of innovative building construction techniques by focusing on rigorous testing of Dincel Structural Walling products to meet and exceed industry standards and Building Codes.
Since the Dincel product was developed, our engineers and consultants have continued to work closely with organisations such as the CSIRO, The University of New South Wales, UTS Engineering Workshop and other industry recognised certification authorities for the testing and certification of Dincel products in relation to fire ratings, combustibility, waterproofing, earthquakes, acoustics, toxicity and VOC testing. Dincel products are certified BEP Approved (Best Environmental Practice) on the use of PVC recycled material during manufacturing and end of life management for sustainable buildings in construction.
CodeMark Certified
Dincel has been issued a CodeMark Certificate of Conformity to the 2019 BCA by certification body SAI Global. The certificate verifies that Dincel is compliant with the 2019 BCA for the following:
External or internal loadbearing wall applications
Walls with joints or penetrations
Bush fire prone areas (up to and including BAL-FZ)
The CodeMark scheme was developed by the Australian Building Codes Board (ABCB), and as such CodeMark certificates receive mandatory acceptance under State and Territory building control legislation.
View supporting documentation
BRAC Accredited
Dincel has been issued a BRAC certificate of accreditation which verifies that the product is compliant with the performance requirement CP2 – Spread of fire, and subsequently confirms that Dincel can be used where a non-combustible external wall is required.
A BRAC certificate of accreditation is proof by the Building Regulations Advisory Committee that a product meets performance requirements of the BCA.
The BRAC is an independent statutory body appointed under Division 4 of Part 12 of the Building Act 1993 – Victoria.
View supporting documentation
Fire Compliant
The CodeMark Certificate and BRAC Accreditation was issued following an independent evaluation of various of fire tests and assessments, including (but not limited to) the following large-scale tests:
As a Group 1 material, Dincel walls can be used anywhere internally in a building, including basement walls, party walls, shafts and fire isolated stairs. The CodeMark Certificate and BRAC Accreditation also permit the use of Dincel walls for external applications.
FRL (Fire Resistance Level)
The Dincel formwork material is comprised of certain additives which enhances fire performance. In the event of a fire, the material safely chars and intumesces (it does not form molten droplets or spread fire). The solid concrete within provides the necessary fire rating. Warringtonfire and CSIRO have confirmed that the polymer webs do not melt away or negatively affect the concrete wall's performance for FRL. As such, in accordance with AS 3600, a Dincel wall can achieve up to the following FRLs:
| | |
| --- | --- |
| Dincel Profile | Maximum FRL Achievable |
| 110mm | 90/90/90 |
| 155mm | 180/180/180 |
| 200mm | 240/240/240 |
| 275mm | 240/240/240 |
It is important to note that the FRL of a Dincel wall (or any other structural wall) for a specific project requires to be calculated and provided by the project's structural engineer to AS 3600 or other relevant concrete codes, just like for a conventional concrete wall (keeping in mind that Dincel is simply formwork for a concrete wall). The engineer must take into account project specific variables such as wall height and wall loading
Bushfire Attack Level (BAL)
Dincel was assessed by CSIRO and confirmed as suitable for use in bushfire conditions of up to Flame Zone (FZ), which is the most severe rating.
Non-Toxic Fumes
In Australia, the NCC currently only considers smoke quantity from a fire, not toxicity. Regardless, the Dincel polymer is manufactured without the use of heavy metal stabilisers or plasticisers. Dincel has been tested in accordance with BS 6853:1999 where it was found that the fumes generated by the burning test was well under international toxicity thresholds/limits.
Earthquake Tested
Dincel Structural Walling has been put through an extensive testing and assessment regime with the University of Technology Sydney (UTS) to determine the adequacy of the system in seismic regions. The tests include:
Shake table simulations
In-plane horizontal shear push over tests
The test results and accompanying analysis confirms the suitability of Dincel system to resist large lateral forces and resulting displacement caused by major ground motions measuring up to 9.0 on the Richter scale. The permanent polymer shell achieves this by working in conjunction with concrete and steel reinforcement to provide ductile composite action to the wall.
View supporting documentation
Structural
Dincel structural walling is a permanent formwork system which when filled with concrete will result in a structurally sound concrete wall. The concrete and steel reinforcement inside can be designed by an engineer to AS 3600, Eurocode or other relevant design codes. For design purposes, the presence of the polymer formwork is removed and the engineer designs with the remaining effective concrete thickness. This is confirmed by certification from the University of New South Wales (UNSW) and the University of Technology Sydney (UTS). Therefore, a structural engineer can design Dincel walls to meet project specific requirements in the same manner as a conventional concrete wall. Structural Engineers are encouraged to download our structural engineering manual for further information.
Alternatively, following testing by UTS in accordance with AS3600:2018 Appendix B, it has been verified that Dincel 275 with its unique ring webbing provides significant benefits against a range of structural actions. If desired, Dincel 275 can be designed as a composite walling system in order to substantially reduce or even eliminate steel reinforcement within Dincel 275 walls
View supporting documentation
VOC Tested
Dincel permanent formwork is classed as a low volatile organic compound (VOC) emitting product in accordance with ASTM D5116-97. Test results demonstrated that VOC emissions were less than the recognised threshold as a newly manufactured product and below detection limit 30 days after manufacture.
| | |
| --- | --- |
| Dincel Polymer Formwork | VOC (mg/m²/hr) |
| Newly Manufactured (24 hours) | 0.02 (well below Green Star limit of 0.5) |
| Aged (ca. 30 days) | 0.01 (below detection limit, and well below Green Star limit of 0.5) |
View supporting documentation
Waterproof
Tested and certified by CSIRO as meeting waterproofing requirements for FP1.4 and FP1.7 (NCC Volume 1) and P2.4.1 (NCC Volume 2). Dincel panels along with snap-joints when filled with concrete are certified as waterproof for up to 6m head of pressure without the need for waterproofing membranes. The following tests were undertaken by CSIRO to confirm this:
| | |
| --- | --- |
| ASTM E514 - 03 | Pass |
| AS/NZS 2904:1995 | Pass |
| ASTM E 96/M | Water vapour transmission was found to be 180 times better than the requirement for a waterproof membrane |
View supporting documentation
Best Environmental Practice PVC
Dincel has been awarded the Best Environmental Practice (BEP) Approval Mark after meeting the strict Green Building Council Best Practice Guidelines for PVC. Dincel was reviewed against the following requirements:
Manufacture of PVC Resin
Manufacture and end of life management of PVC products
Use of PVC recyclate in PVC products
The Dincel polymer PVC is heavy metal stabiliser and plasticiser free. Due to this it is a certified non-toxic product and contains a VOCs significantly below the green star threshold. Additionally, due to Dincel's innovative design the wall can be designed with less cement content and steel reinforcement than a conventional concrete wall, which reduces the total embodied energy and allows for more efficient end of life recycling.
View supporting documentation
Acoustic Tested
Dincel has been tested at CSIRO within their reverberation chambers. Based on these test results, Day Design acoustical engineers created assessment reports which details various Dincel walling arrangements and their associated acoustic performance. Therefore, a range of Dincel wall systems are available to suit the various requirements set in the NCC.
View supporting documentation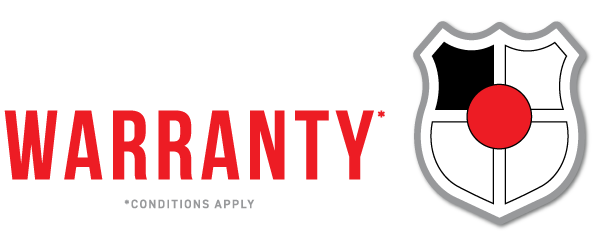 In an Australian first, Dincel is offering a void free warranty when you choose to pour your Dincel Structural Walling with Self-Compacting Concrete and the installation is to Dincel's specifications.